June 24, 2020
Friends:
Like so many people around Michigan and across the country, I have been working from my home office for nearly four months. I realize that those of us working from home are privileged in several ways to be able to carry out our work responsibilities in this manner. I am deeply blessed with the ministry of leading the Foundation and have greatly appreciated the opportunity to connect with you through these regular E-Newsletters. I continue to be incredibly proud of our staff. They pivoted to working in new ways nearly overnight back in mid-March and have met our client-focused objectives seamlessly throughout the pandemic. All of us remain intentionally committed to delivering stellar client services, critical stewardship consultations, and helpful coaching sessions without interruption. Today marks the 15th edition of these E-Newsletters since the escalation of the pandemic. We began producing them nearly every week because the amount of pertinent information was wide-ranging and massive. Plus, this information was changing so rapidly.
In some respects, the past few months have progressed very quickly; in other ways, time has passed slowly from day to day. One of my personal markers for remembering this time span is the large bush outside my office window. The bush was a formation of sticks back in March. Now, the foliage is dense, causing the branches to be barely noticeable. Shortly after the commencement of working from my home office, I noticed the return of robins to our neighborhood. One of those robins seemed to be particularly enthralled with the branches of this bush. When distracted from my computer screen, I'd notice this robin moving back and forth across several branches – almost testing the stability of each branch. As buds began to form on the bush, the robin did what robins do in the spring. A nest was being built just outside my office window. Sometimes the progress was noticeable hour by hour while other days the construction completely stalled. I watched twigs, dried grass, and ground debris flown in by special delivery and then installed with precision. I recall the morning when the sub-floor – a coating of mud – was smoothed into place. It cured for 24 hours before the final layer of nesting material was layered on top. The nest appeared complete.
I planned to write an article with some clever connections between this robin, the building of the nest, and all of us "nesting" in our homes amid the COVID-19 stay-at-home period. I pondered writing the story once the nest was built but decided to wait for the full cycle of the story. I held off until the eggs were laid; the chicks were hatched, and the fledglings left the nest. Well, not quite! No eggs have been laid in this 3-month-old abandoned nest. No bird has returned. My clever narrative about "nesting" shattered. It remains a story for another time. The tale didn't come to fruition. The expected plans were set aside; the unexpected prevailed.
As a church leader, are your expected plans sometimes set aside for the unexpected? Do experiments fail? And, more importantly, do you give yourself permission to learn from the attempt and persevere again in new ways? No industry was fully prepared for an adequate response to the novel corona virus. We all have adapted during these challenging times. Perhaps non-profits and the church are more resilient than we might first believe. Most organizations have adapted quite well to the immediate, pressing challenges. However, I wonder how many are innovating, rather than just adapting. What's the difference? Adapting might be a short-term solution until equilibrium or status-quo is returned. Adapting seeks a solution rather than transformation and maybe even radical change. Adapting is tweaking the system. Innovating is discovering new ways, asking curious questions, exploring the unknown, forging new methodologies. Although leaders seldom live completely in the world of innovation, we have a precipitous moment right now to be grand innovators of our organizations. The cusp of innovative possibilities is before us. Peter Drucker, often considered the first thought-leader of modern corporate management, postulates "In a period of rapid change the only ones who survive are those who innovate and create change." If his theory is correct, we face an organizational moment which will result in either a precarious shift or effervescent transformation. A middle possibility seems a less likely outcome.
So, what's the culture of innovation where you are called to lead? What have you been learning during these past few months that can now be applied in creative new ways? What systems have been constructed which may need set aside for a soaring future? I'm not suggesting that you completely abandon the organization's foundation or even its well built structures, but I do caution against being so centered on them that you minimize your ability to adapt, let alone innovate.
Here's what I've observed. Leaders who are wondering, asking questions, revisiting purpose and vision, being inquisitive, embracing change, and reading and learning as much as possible, are creatively guiding organizations in both adaptive and innovative ways. They are positioning non-profits and churches to be relevant, vital, responsive, and vibrant for their mission today and tomorrow.
In some respects, I'm glad the robin's nest remained empty. Oh, don't get me wrong! I sentimentally wish the nest was filled with chicks. I would have enjoyed the chirping outside my office window. I would have eagerly watched their development. I would have offered some emotional cheering as they grew. I would have written a cozy article about nesting alongside loved ones. The cycle of life would have followed in a predictable pattern. The unoccupied nest reminds me to look beyond the predictable narrative, to challenge my comfortable way of thinking, to be an innovator. How about you?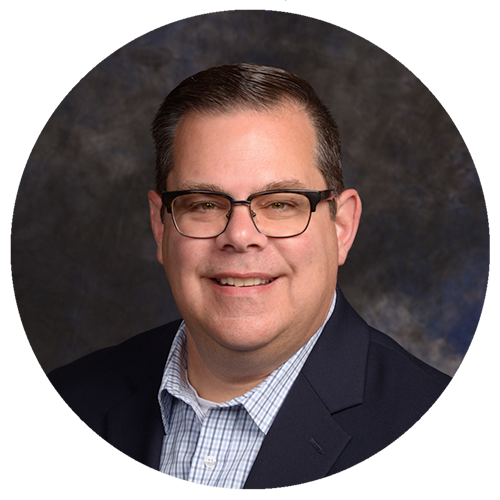 Blessings,
David S. Bell,
President and Executive Director
---
Resources for Your Ministry
---
The United Methodist Foundation of Michigan
Earned a 2020 Gold Seal of Transparency
This credential places us in the top 0.5% of GuideStar charities. Now our community members as well as 10+ million GuideStar users can find in-depth information about our goals, strategies, capabilities, and progress.
Whether you're part of a nonprofit—or researching one to donate to—GuideStar will help you compare nonprofits in an easy, transparent way. Register now for free and gain immediate access to 
GuideStar.org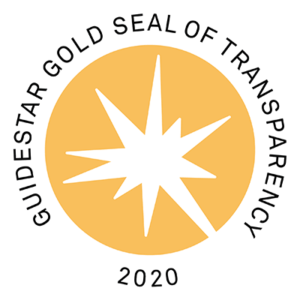 ---