June 9, 2020
Friends:
A high percentage of preaching and teaching on stewardship is limited in its scope to money and possessions. We often overlook the holistic definition of Christian stewardship that encompasses much more than monetary value. A faithful steward lives faithfully to God by offering prayers, worship attendance, spiritual gifts, financial resources, witness, and service. A faithful steward reflects God's self-giving ways. We become defined by the One whom we follow. God has entrusted us to be faithful stewards. We are called to place God first in our lives. Thus, faithful stewardship involves all aspects of our discipleship. One act of discipleship is to "love the Lord your God with all your heart, and with all your soul, and with all your mind, and with all your strength" and to "love your neighbor as yourself." (Matthew 12:30-31) An attribute of Christian stewardship which has been in the forefront these past few weeks is being a witness. As Christians, we are grappling during these turbulent days with the various ways that we can be witnesses of Jesus' great commandments to love God with all our hearts and love all others as we love ourselves.
Being a faithful steward, like being a disciple, begins with God's initiative. God reaches out to all of us through God's son, Jesus Christ, to offer us great gifts, the greatest of which is the promise of eternal life. We are gifted. We are blessed. Yet, we are challenged everyday through our own sinful tendencies to believe in our own ability and power rather than the ultimate grace of God. All that we have in life, in fact life itself, is a gift from God. Life is sacred. Faithful stewardship is a lifestyle choice recognizing that everything is a gift from God. Our responsibility as Christian stewards is to care for all the gifts that we have received from God in faithful ways.
As you ponder the call on your life to be a faithful witness during these tumultuous days, I encourage you to read Melissa Spas' article, Faithful Stewardship in a Time of Uncertainty. Melissa is the Managing Director of Education and Engagement with the highly-respected IUPUI Lake Institute on Faith and Giving. She is a trusted colleague and thought-leader across the ecumenical church community.
Turning to our own Methodist doctrine, the Book of Discipline (2016, ¶5) states:
The United Methodist Church proclaims the value of each person as a unique child of God and commits itself to the healing and wholeness of all persons.
The United Methodist Church recognizes that the sin of racism has been destructive to its unity throughout its history. Racism continues to cause painful division and marginalization.
The United Methodist Church shall confront and seek to eliminate racism, whether in organizations or in individuals, in every facet of its life and in society at large.
The United Methodist Church shall work collaboratively with others to address concerns that threaten the cause of racial justice at all times and in all places.
In addition, you may read a statement of the Council of Bishops of The United Methodist Church. Amid a series of ardent action steps, they are asking all United Methodists to join in prayer over the scourge of racism. Finally, you may learn more about bearing witness to end racism through the initiative United Against Racism of The United Methodist Church by listening, acting, speaking, and praying.
I implore you, as I have implored myself, to apply the teachings of these resources and others to our own personal, spiritual journey as we seek to live by God's grace as faithful Christian stewards.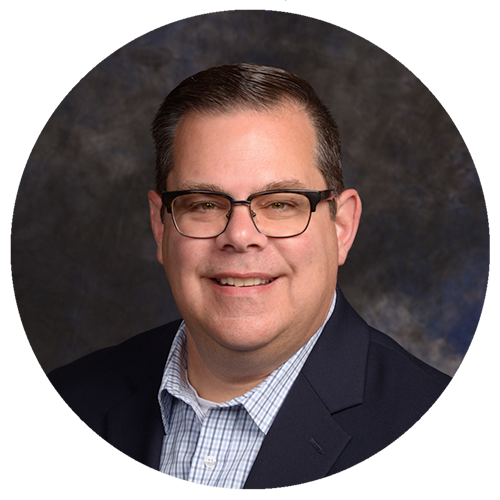 Blessings,
David S. Bell,
President and Executive Director
More potential changes if your church received an SBA Paycheck Protection Program loan
On June 5, 2020, the Paycheck Protection Program Flexibility Act of 2020 became law. This Act will be a welcome relief to many local churches and expand the forgivable portion of the loan for most churches. In fact, most borrowers likely will be eligible for 100% of the loan amount to be forgiven. The PPP Flexibility Act provides the following:
Extends the PPP loan maturity date from two years to five years. This provision only applies to PPP loans made on or after June 5, 2020, or to any existing loan if the borrower and lender agree to amend the loan documents to provide for a five-year maturity.
Extends the covered period for using loans from eight weeks to the earlier of 24 weeks after the loan is disbursed, or December 31, 2020. Existing borrowers can still elect to use an eight-week covered period.
Extends the deadline for rehiring employees who were laid off or whose salaries were reduced prior to April 26, 2020—for purposes of avoiding a reduction in loan forgiveness—from June 30, 2020, to December 31, 2020.
Creates an exemption from rehiring requirements—for purposes of avoiding a reduction in loan forgiveness—if the employer is able to document the following:

An inability to rehire individuals who were employees on February 15, 2020, and an inability to hire similarly-qualified employees for unfilled positions on or before December 31, 2020; or
An inability to return to the level of business activity the business was operating at before February 15, 2020, due to compliance with certain federal sanitation, social distancing and worker or customer safety requirements.

Requires businesses to use 60% of loan proceeds on payroll costs (rather than 75%) and allows up to 40% of loan proceeds to be used for non-payroll costs.
Extends the PPP loan repayment deferment period to either: (a) the date on which the amount of forgiveness is remitted by the Small Business Administration (SBA) to the lender; or (b) 10 months after the last day of the covered period if the borrower fails to apply for loan forgiveness within that 10-month period.
Allows an employer that receives a PPP loan to defer certain payroll taxes.
While the Act is intended to provide more flexibility for borrowers, it also creates some new ambiguities. For example, if a church elects to use the 24-week covered period, the church may have to maintain employment levels during the entire 24 weeks, except for certain exemptions. The Journal of Accountancy published an article with updates which may be a helpful resource to church financial leaders. Also, the SBA and Department of Treasury will likely provide additional guidance and clarification in the coming weeks.
Key meaning of the Supreme Court's COVID-19 recent opinion for church gatherings
Religious liberty legal cases have been emerging across the country as churches debate reopening in the midst of government directives that restrict or limit public gatherings. Now, the US Supreme Court has weighed in on the matter. A deeply divided Supreme Court rejected one California church's request to restore in-person services sooner than the state governor ordered.
Here are 5 takeaways based on a careful reading of the Court's opinions by Richard Hammer, a leading expert on church legal and tax law:
The Court's decision means that churches may not be able to look to the courts for assistance when confronted by a state or local law restricting their ability to conduct worship services.
Churches can challenge restrictions on attendance that are stricter than those that apply to comparable secular organizations.
Church leaders who hold worship services in contravention of state or local restrictions expose the congregation to possible risks and liability if one or more persons become infected with the COVID-19 virus.
Church leaders may face personal liability if their decision to ignore government mandates and recommendations is deemed to constitute gross negligence.
Punitive monetary damages may be awarded by a jury or court if church leaders' conduct is grossly negligent or reckless. Punitive damages ordinarily are not covered by a church's liability insurance policy.
For further reading, you may consult Richard's recent article appearing in Church Law & Tax, a publication of Christianity Today.