June 2, 2020
Friends:
Church leaders are facing growing financial challenges as the global pandemic impacts church operational costs as well as individual personal finances. In the wake of decreased giving in many churches, finance committees are pressured to cut costs in order to pay ongoing required church expenses. Decreased giving certainly is not the scenario in all churches. In fact, several churches with strong online and electronic giving programs prior to COVID-19 are realizing up to 20% growth in charitable giving since mid-March. We are noticing that churches with a clear purpose and vision prior to the novel coronavirus outbreak are continuing their vital ministry and discovering new opportunities as they navigate these unprecedented times.
These forward-thinking churches realize that the number of charitable organizations has been growing prolifically for the past two decades. As a result, people now have more options when considering their charitable contributions. In the church, we teach and preach about tithing and "first fruits" giving. While some churches have spiritually nurtured tithing 10% of one's income, the vast majority of mainline churches receive on average a far lower percentage from their constituents. Certainly, church leaders and staff share a responsibility to cultivate the spiritual discipline of giving. As Christians, we are called to be generous givers. We are to encourage God-honoring personal budget planning. We are to teach biblical financial principles to all generations.
In addition to this spiritually relevant foundation, a few key factors serve to motivate people's charitable giving. The more a church has strategically woven these motivators into the congregational culture, the more likely church attendees are to maximize their gift. What is one of the most cited reasons for giving to the church or a non-profit organization? Mission. Purpose. Vision. It is a contributor's belief in the church's mission. Do people believe in the mission of your church? It is important to note that this fundamental question presupposes that the church has a definable, well-marketed mission statement.
Thus, a more basic question must be asked first. What is the mission of your church? One might recognize that The United Methodist Church has a primary purpose – to make disciples of Jesus Christ for the transformation of the world. However, the process for living out this mandate may vary from congregation to congregation. Many churches have spent arduous hours preparing a well-intended, lengthy mission statement that incorporates complex theological terms. These mission statements are easily forgotten. If church leaders hope for the wider community to embrace the mission statement, it should be: 1) clear and concise, 2) easily understood by people outside of the immediate community, and 3) memorable.
I sat down for a conversation with John Thornburg, a "professional encourager" of pastors and church leaders. Together, we discuss the importance of mission and vision for the Church. I encourage you to share the following video conversation with other church leaders. Discuss our thoughts. What applies to your ministry context? How do our insights encourage growth, experimentation, and development for your local church?
Several factors contribute to the overall fiscal health of a church. One of these fundamental factors is the church's overall purpose, mission, and vision. While we are led biblically to cultivate giving to God as a relevant, spiritual practice, we must recognize that people are presented with numerous opportunities to give financially. Their decision to give is often influenced by a key motivator – belief in the organization's mission. If people believe in the mission of the church, they will be more motivated to increase their level of financial and personal commitment to the community. This increased commitment will lead ultimately to a growth in discipleship and witness for Jesus Christ and the transformation of the world.
As you live into a new way of being the Church in a COVID-19 world, do not loose sight of your own purpose, mission, and vision. Church leaders, like you, are called to help the church stay focused on its clear goals. Continue to explore all of the means to fulfill this calling. Give yourself permission to experiment with ways to live out this calling – realizing that some experiments may bear fruit, while others may not. Apply the Wesleyan Quadrilateral and use scripture, tradition, reason, and Christian experience like a compass pointing to God. We do not have a directional chart, like a map, leading us into this new age, but we always have a clear beacon pointing toward God through Jesus Christ. My prayer for you this week is that you continue to ask yourself, "What am I learning during these unprecedented times?" and "How may I apply this learning to further God's Kingdom in my family, in my church, in my community, even around the world?"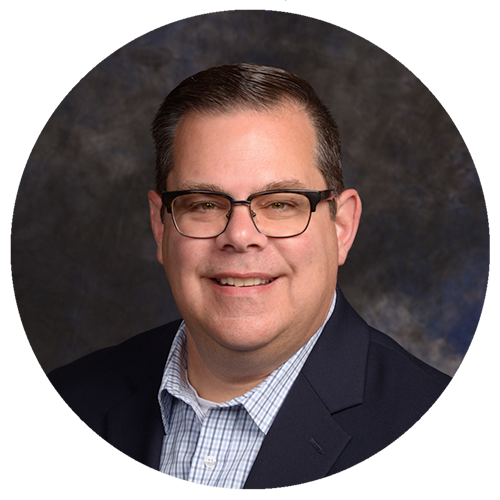 Blessings,
David S. Bell,
President and Executive Director