Friends:
Today marks two months since I have been working from home, socially distancing, and adhering to all of the recommended practices to stay well.  Depending on the theory, two months may be considered enough time to develop a new habit. Some suggest as few as 21 days; others hypothesize 90 days. I appreciate some new opportunities that have emerged during these past two months. Even amid longer working hours than I have ever experienced professionally, I've enjoyed fewer distractions than the ones typically associated with the scattered schedules that we all live. No one seems to know for certain the length of time that we will face important protocols to help assure our safety and the well-being of others. However, we are leaning into the certainty that a new normal will eventually evolve and be here to stay.
As you begin to assess generosity and the future "new normal" of your local church, I commend to your leadership discussions some important writings and webinars from key thought-leaders. These resources may be a catalyst for conversation and a hydrator of your spiritual soul. During the next couple of weeks, I will explore the challenges and opportunities of our current reality and examine some scenarios which will produce a vibrant post-pandemic church. I believe that the window to initiate these conversations will be rather short-lived. As adaptive leaders, we must act expeditiously to prompt these strategic conversations. Otherwise, organizations, like the church, are likely to revert to old habits and completely miss the opportunity for a new tomorrow.
Consider this closing paragraph from Alan Cantor's recent article, "Nonprofit Fundraising in the Age of Coronavirus", which appeared in the April 15, 2020 edition of Harvard Business Review: "In the coming weeks and months, successful requests for charitable donations will need to be embedded in a larger expression of mutual support, empathy, and solidarity. And this approach should not be temporary: As the country deals with ever-greater personal loss and stress, charitable organizations can no longer do business as usual. The line between supporters and the supported will grow ever hazier. All of us will need help, and all of us will need to do our best to provide help to others." How does this thought from a widely respected fundraising consultant impact your local church's posture on financial generosity? In what ways does it call for your local church to set aside some old habits and seek opportunities for a new tomorrow?
Rev. John Thornburg is considered one of the deepest thought-leaders in the Church today. As a pastor and church consultant for the past nearly 40 years, John calls himself a "professional encourager" and loves to work with congregations in the Holy Conversations strategic planning process. I had the opportunity to sit down with John last week and to discuss the ideas behind his blog post, Questions for a New Normal. More than any other thought, he reminds us that this moment affords the local church to be driven more by purpose than preservation. Click below to watch the entire interview. This resource may be helpful to view as a church leadership team and then discuss.
Finally, if you are still in a quandary about some of the best ways to help people respond to the financial challenges that confront our congregations, I invite you to view a webinar, Talking about Money during the Coronavirus Crisis: What do we say about money during the pandemic?, hosted by Ken Sloane, Director of Stewardship & Generosity with Discipleship Ministries. Ken hosts author and pastor Jim Harnish (brother of retired Michigan Conference pastor, Jack Harnish) for a presentation grounded in scripture, our Wesleyan tradition, and pastoral experience. Jim and Ken explore some practical and positive ways pastors and lay leaders can turn this crisis into a hopeful opportunity for spiritual growth in financial stewardship.
I'm praying for you and your congregation as together you seek opportunities for a new tomorrow. May God be your strength and your guide!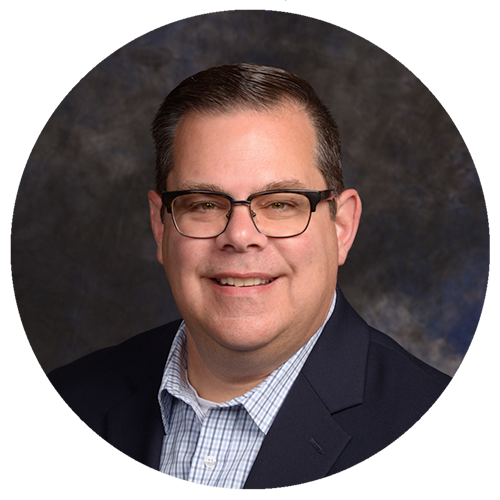 Blessings,
David S. Bell,
President and Executive Director