Friends:
I hope today's weekly COVID-19 Response eNewsletter finds you safe and practicing all of the appropriate protocols. As I've noted in other communications, our commitment to following appropriate health precautions is among the most important actions for us to consider. Mitigating risk is helping individuals, families, communities, and especially front line workers across Michigan and beyond.  If you are reading this column, you likely are interested in our perspective primarily on matters other than the health front. Living in the midst of this pandemic is financially challenging, emotionally draining, and economically complex. The spread of the novel coronavirus is impacting absolutely everyone personally, and many of us professionally. In this week's edition, I am highlighting some very specific, practical resources.
First, if your organization is a recipient of the SBA Paycheck Protection Program loan or is still in the queue for this loan, Richard Hammer, a highly respected attorney and CPA with a focus on church law and taxation, responds to 30 of the most asked questions by church leaders about this forgivable loan program. His responses in this SBA Paycheck Protection Program FAQs are a must-read.
Second, in order to gain a macro-perspective on the systemic effect of COVID-19 on non-profit organizations, I highly recommend reading and studying Leading Beyond the Blizzard: Why Every Organization Is Now a Startup. This article has been widely circulated and is a catalyst for discussion among a number of thought-leaders in the Church. The authors remind us that the novel coronavirus is not just something for leaders to "get through" for a few days or weeks. Instead, we need to treat COVID-19 as an economic and cultural blizzard, winter, and beginning of a "little ice age" – a once-in-a-lifetime change that is likely to affect our lives and organizations for years.  This article provides a fascinating look at the long-term impact the pandemic will likely have on organizations – including congregations – and how to chart a new path forward.
Next, Dwight Zscheile, Vice President of Innovation at Luther Seminary, reminds us that the emotional roller-coaster of these past several weeks is all a part of the journey forward. In his blog post, Mapping What's Ahead: The Emotional Journey of a Crisis, he examines the challenging emotional path that individuals, congregations, and communities can expect to take during the coronavirus pandemic.
After your thoughtful pondering of Leading Beyond the Blizzard and a brief reading of Dwight's blog, you will find more stimulating guidance from my friends, Ken Sloane, Director of Stewardship & Generosity at Discipleship Ministries, and Clayton Smith, author of the book, Growing Through Disaster. Their recorded webinar, Start Planning Your Church's COVID-19 Recovery Ministry Now!, proposes exciting ways your church can begin the work of disaster recovery.  The work of emotional and financial healing necessitates long-term recovery planning. Moreover, this disaster recovery can start now.
I realize that adjustments relating to worship practices, disappointments concerning our economy, and hardships regarding our well-being are replicated all across our global community. We are a global church. Seismic change is everywhere! However, the grace of God, the promise of Jesus Christ, and the power of the Holy Spirit remain constant!  We are finding numerous ways to persevere. Pastors and church leaders are acknowledging the reality of the global pandemic, planning accordingly, and proclaiming boldly the Word of God.
We stand alongside you.  We continue to pray for you. We are here to serve you as you proclaim the Good News even now!
"Rejoice in hope, be patient in tribulation, be constant in prayer." Romans 12:12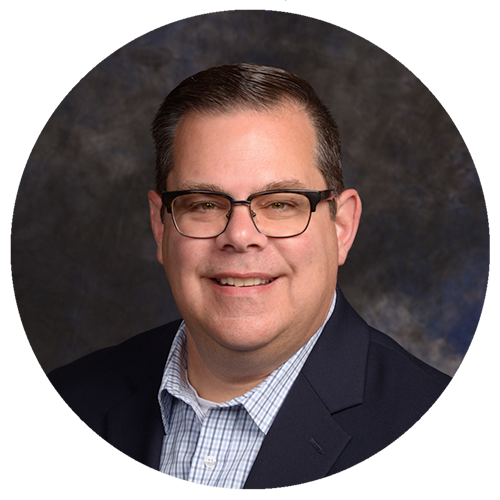 Blessings,
David S. Bell,
President and Executive Director
Coming Soon:
Preview of next week's edition: Rev. John Thornburg is considered one of the deepest thought-leaders in the Church today. I will be talking with John about the opportunity this moment affords the local church to be driven more by purpose than preservation. In anticipation of this conversation, I invite you to read his blog post, Questions for a New Normal, a part of TMF's Being the [virtual] Church series.
Visit our dedicated COVID-19 Resource webpage for several curated resources and a series of video conversations with leading professionals.