https://vimeo.com/408624031%20
What are the potential benefits of the CARES Act for you personally?
How are you doing? It's a question being asked in nearly every conversation. The question seems to have more meaning behind it today than it did six weeks ago. The questioner listens attentively to truly hear our response. It's a question asked with sincerity – no longer a passing, informal greeting. So, how are you doing?
During each of the past several weeks, more people have called me in a week than typically call me in a month. The initial reason for their call is professional, but the conversation often turns personal. An essential business owner hesitantly confesses to being more tired than his voice sounds. A pastor eagerly exclaims her excitement over an online worship service with double digit growth compared to the sanctuary service. A loving daughter sadly reports the death of her frail mother. An accountant openly admits his enjoyment in working from home and seeing his young children throughout the day. A widow emotionally shares the fragility of her financial retirement portfolio. A customer service representative joyously confides her thankfulness for a stable income. I often find myself listening to their story. Honestly, I have reciprocated in this self-disclosure, too.
Ironically, we are allowing ourselves to be more open, transparent, and vulnerable with each other at the very time that we are physically farther apart because of social distancing. Ironic, don't you think? Or, is it? Perhaps this reality is actually not ironic at all. It's a demonstration of our zest for authentic community, our longing to be compassionately understood, our desire to shape a hope-filled tomorrow. We cannot fulfill this zest, longing, or desire on our own accord. We need one another, and more importantly, we need God through Jesus Christ.
Our entire staff approaches the ministry of the Foundation everyday both professionally and personally. One informs the other. We have never been more committed to equipping, strengthening, and encouraging pastors and church leaders than during this pandemic. We continue to pray for you and the congregations represented by you. May God of the Easter Promise embolden you to meet people where they are and lift them up to experience the Resurrected One.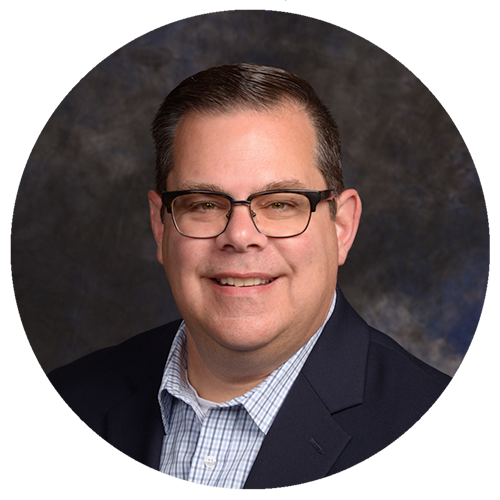 Blessings,
David S. Bell,
President and Executive Director
New Additions to Our COVID-19 Resources
Current Trends in Virtual Attendance & Weekly Giving Amid COVID-19: Barna and Gloo share recent national survey data, illuminating current trends in pastoral well-being, church attendance, and financial giving as they explore a new era of ministry.
7 Ways to Keep Revenue and Donations Flowing During the COVID-19 Crisis: Rob Blezard outlines steps your church can take to address the financial challenges created by the COVID-19 crisis. Key strategies include staying in communication with donors, including an offering time in online worship, and asking for "front-loaded" offerings.
How to Come Back from a Decline in Church Giving: An increasing number of church leaders are reporting a slow decline in church giving. Yet, many churches are experiencing strong growth in giving. This increase is not limited to fast-growing church in suburban neighborhoods. Learn more.
10 Ways to Effectively Run Your Ministry Remotely from Home: Wil Ranney has led a ministry for the past 7 years where all employees work remotely. Now that your organization has been forced to work remotely, he shares resources and wisdom that he has gleaned over the years from running a remote organization.
Post-Easter Activities to Accomplish During the Pandemic: We just wrapped up the first virtual Easter. Let that sink in for a moment. You spent hundreds of hours planning, preparing, and setting up services in a way you never imagined before 2020. As your team recovers from a whirlwind of activity, here are a few actions to take in the coming days.