David S. Bell, President & Executive Director, engages Joe Park, CEO of Horizons Stewardship, in a conversation about leadership and giving in the Church.  Viewers will gain insight into an adaptive leadership style and practical tips for electronic giving, recurring giving, and ongoing communication.
April 14, 2020
Dear Friends:
We are grateful for the innovation happening in churches all across the Michigan Conference.  Online worship, recurring electronic giving, Zoom church meetings, virtual pastoral care, and so many other creative ministries are proliferating!  We also understand that your daily lives have been disrupted. You are discovering a new normal. You are learning new ways to worship, work, and interact. The adjustment can be difficult. During these months, we are encouraged to draw deeply on our Christian faith.  We are Easter people!  We are called to live as faithful stewards filled with hope, thankfulness, and joy.
Please know that we are here for you and are eager to help you with your generosity planning when you are ready.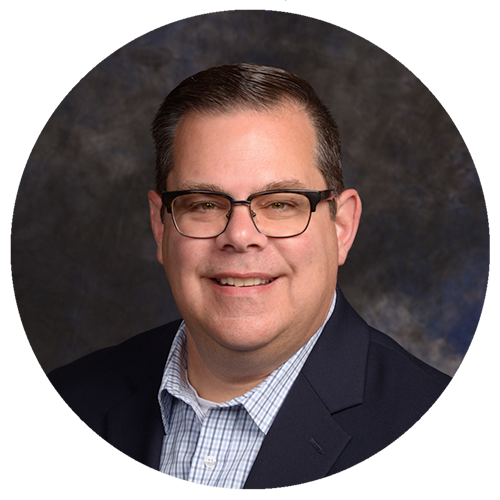 Blessings,
David S. Bell,
President and Executive Director
A Devotional Reflection by Jeff Regan, Sr. Director of Stewardship

Tom, my late brother, did not think it counted as "going to church" if the congregation didn't sing the timeless hymn, How Great Thou Art. He understood we could not sing it every worship service, although he would have been happy if we did. I didn't understand for the longest time why he felt so strongly about this hymn.
Now, I understand. I "get it" during this most unusual and frightening time with the Coronavirus spreading so rapidly across the world and the global economy going up and down like a rollercoaster. Tom knew that the Great God who created our world and the universe is with us in every situation of life.
We can find comfort and overcome these frightening days by reading again the words of composer Stuart Hine:
O Lord my God! When I in awesome wonder,
Consider all the worlds Thy Hands have made,
I see the stars, I hear the rolling thunder,
Thy power throughout the universe displayed.
 Then sings my soul, My Savior God, to Thee,
How great Thou art, How great Thou art!
Prayer: Lord God, whose spirit dwells in our hearts, speak Your word of comfort and hope to us now. We know you are with us, in this time and every time. You are the God of Wonder and Creation who stepped into our messy world and offered Jesus to show us Your love personally. May our hearts know Your love for us in this time and always.  Amen.
Additional New Resources
Optimizing Your Church's Website for Recurring Giving: Recurring giving does not happen by accident. It takes a good plan and focused effort and an optimized website. Learn the steps to ensure the church's website and contribution landing pages are pointing persons to recurring giving using your preferred method of e-Giving.
How to Combat Loneliness During Social Distancing and Crisis: With unprecedented imposed precautions, Christians, along with the rest of the population, are being quarantined in their homes. Social distancing and isolation practices are beginning to take a toll.  How can church leaders help combat loneliness among their flocks, families and even themselves?
How to talk about Generosity, Life Change and Impact During Social Distancing: Churches who use this current crisis to revisit their messaging strategy will be stronger now and other side of the pandemic. In this webinar, Kem Meyer, nationally recognized marketing, branding, and communications expert and author, will share practical tips and strategies you can implement immediately to be more effective and confident as you re-imagine your ministry messaging strategy in a multi-channel world.