March 31, 2020

Friends:

First, we are praying for you. We are praying for your vital ministry, your spiritual well-being and physical health, your perseverance and resilience, your innovation and commitment. Tomorrow marks the beginning of an entire month of extending our national social distancing guidelines. We are learning new behaviors, new habits, new vocabulary. I also trust that we are learning a new way of deepening our personal Christian faith, connecting with each other, and evaluating life's priorities.

Second, we are increasing our communication with you. We know during these unprecedented times that you may have more questions and desire more resources to help your ministry. To meet this demand, we now have a dedicated COVID-19 Resources web page on our website. Here you will find all the curated resources that we provide directly in our weekly communications.

Third, we are following the Coronavirus Aid, Relief and Economic Security (CARES) Act and its implications for churches and non-profit organizations. These 880 pages of legislation are currently being reviewed. We have prepared a working summary of the SBA forgivable loan program. Once we have more definitive information, we will pass it along to you.

What can you be doing right now?
Be familiar with a summary of the key provisions of the CARES Act.
Avoid engaging with businesses/individuals charging a fee to complete the application process. Apparently some individuals are taking advantage of vulnerable owners and churches by soliciting them and implying the need to work with an outside consultant to complete the SBA Payroll Protection loan application. We have been assured the loan application process will be very simple.
Ensure your 2019 Financial Statements are complete and 2020 1st Quarter Financial Statements are prepared as soon as possible.
Review or consult with your District Superintendent on the Disciplinary steps required to receive a loan and take steps toward notices of meetings that may be required. Think about the best way to accomplish these steps during social distancing, such as an online Zoom meeting.
 Locate an SBA approved bank and express interest in applying as soon as possible. Request loan documentation requirements once published by the SBA.
Fourth, we are committed to serving you. Our essential operations are continuing uninterrupted even as we have taken the highest measures to assure the safety of our staff. We continue to receive mail, complete all financial matters, respond to inquiries, and consult with local church leaders, donors, and other stakeholders.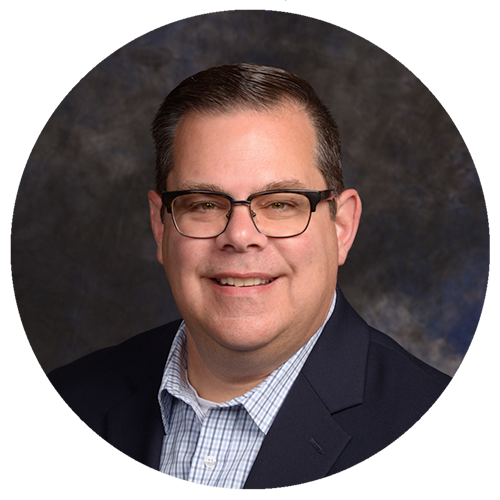 Blessings,
David S. Bell,
President and Executive Director
Video Conversations with David S. Bell, President & Executive Director
David Bell continues his popular series of interviews with leading experts who share their observations, counsel, and faithful witness during these unprecedented times.
Living during these Disorienting Days: A Conversation with Rev. Dr. Ron Johnson, Pastoral Counselor: Rev. Dr. Ron Johnson, Pastoral Counselor, discusses the disorientation of these past few weeks. Based on his year of experience as a therapist, Ron helps us think about the current anxiety that may impact our emotional and spiritual responses. He wraps up the 20 minute interview offering practical steps to living in this new reality.
Adaptive Leadership & Congregational Dynamics: A Conversation with Rev. Lisa Greenwood, Executive Director, National Association of United Methodist Foundations: Lisa shares her observations during this 20 minute interview about the Church, pastoral leadership, and congregational dynamics during this season of a pandemic spread. She provides insights into the adaptive challenges and the opportunity for new learning for church leaders that is rising amid our response to the spread of the Coronavirus.
Compassion Fatigue: A Conversation with Jane Ehrman, Mind-Body Therapist: Jane Ehrman with Images of Wellness helps you heal from the inside out.  She is a recognized expert on workplace wellness, especially related to compassion fatigue.  She draws on her experience as a clinical hypnotherapist certified in Interactive Guided Imagery™ and Intrinsic Wellness coaching to help us recognize the warning signs of compassion fatigue and stay well during these unprecedented times.
Proactive Tips for Pastors and Congregations: A Follow-Up Conversation with Jane Ehrman, Mind-Body Therapist: Jane understands the Church! She is closely related to two United Methodist clergy – one of whom is a Bishop.  She has served in lay leadership roles in the local church, district, and conference.  She combines this knowledge of the Church with her professional background and offers proactive tips for pastors and congregations amid the spread of COVID-19.
Pastor Resources
20 Prayers to Pray During This Pandemic: A list of 20 very brief prayers to pray during this pandemic. Each one addresses the specific needs of a specific community.  This list is not comprehensive, of course, but it is a good place to start. We hope that it provides words for us as we pray collectively (if also virtually!) as a church body.
Virtual Communication: Presenting with Empathy: Communicating virtually offers its own challenges.  Many of us are struggling to connect and resonate with others online. We can lose our sense of empathy and connection when we cannot be together in the same physical space. Communicating virtually is a learned skill filled with its own opportunities and benefits. In this webinar, Duarte Executive Speaker Coaches share their tips to help you focus on empathy when communicating virtually.
Innovative Ideas for Unprecedented Times: by Ministry Architects, a team of almost 90 pastors, teachers, executives, youth workers, children's pastors, writers, and professors. They are fanatical about results and helping ministries find clear direction and sustained momentum backed up by properly aligned resources.
New to Working from Home: You've Got This!: Written by Luke Rinderknecht, Senior Learning Specialist at TELUS. In the wake of COVID-19, a number of people are working from home for the first time because of "social distancing". Luke remembers the difficult adjustment when he switched from a "resident" to "mobile" worker (and that was not in the middle of a pandemic!)  He humbly shares some of his insights about the transition.
Navigating Technology in the Midst of the Coronavirus: A seven-part video series with IT experts Nick Nicholaou and Jonathan Smith on how all churches can use technology effectively for worship and church office operations in the midst of the coronavirus pandemic.
Church Financial Leader Resources
2020 eGiving Growth Spurt: With the spread of COVID-19, your church needs to be prepared to help givers support your mission whether they're attending services in person or online. After surveying 1,000 churchgoers across the country about their giving preferences, Vanco has the data to help you accomplish this. Discover the research-proven strategies that churches need to employ to increase contributions. Note: You will need to register to watch this video.
How New FMLA Changes Will Affect Churches During the Coronavirus Outbreak: The Families First Coronavirus Response Act ("Act"), the second significant federal law addressing the COVID-19 pandemic. It is designed to provide paid leave to cushion employees who cannot work due to certain virus-related circumstances. The Act accomplishes this by both: (1) amending the Family and Medical Leave Act (FMLA) to expand family and medical leave; and (2) establishing new paid sick leave mandates. This Q&A summarizes the Act, which takes effect on April 1, 2020. These new provisions are temporary and will expire at the end of 2020.
Steps Toward a Fully Funded Ministry During Social Distancing: Joe Park, Managing Partner of Horizons Stewardship and a ministry partner of the Foundation, shares insights during this recorded webinar into funding ministry during these unprecedented times.  Social distancing has certainly disrupted local church ministry schedules. It also has also provided the church the opportunity to emerge from this crisis stronger. Now is the time for each church to take aggressive steps to ensure your best days are still ahead of you. Joe and his team focus on providing practical steps in critical areas of stewardship that church leaders should address right now.
Communicating with Leadership (Ministry & Financial) & High Capacity Donors During Social Distancing: Joe Park, Managing Partner of Horizons Stewardship and a ministry partner of the Foundation, shares insights during this recorded webinar into the special communication necessary with church leaders and major donors.  It's vitally important that you bring your leadership along, keep them close, and communicate with them. They want to hear from you, and they want to help you—and their church—successfully navigate the days ahead.  Learn practical tips on how to keep them engaged and connected to your church, disciple them during this season of anxiety, and leverage their leadership ability and wisdom.