First and foremost, I hope you are staying well. As a ministry partner, the United Methodist Foundation of Michigan is adjusting to the current circumstances that all of us are facing during this unprecedented time. We know that our service as a ministry partner is an essential one. We are committed to continuing to serve you in a safe and responsible manner. With information moving quickly, we believe in the importance of keeping you well informed of the measures that we are taking to ensure the continuation of our essential services and the well-being of our staff. Based on Governor Whitmer's recent stay-at-home Executive Order, we will continue to staff the office to conduct minimum basic operations while adhering to all CDC social distancing and sanitizing recommendations. Hence, mail will continue to be received weekly. Financial transactions will continue as you are accustomed per the terms of our Offering Circulars. We anticipate no measurable disruption to the services upon which you regularly depend. Moreover, all of our staff continue to work from home, regularly field phone calls, and respond in a timely way to emails. During this unprecedented time, we are increasing the frequency of our electronic communications. Our hope is to share welcome resources that supplement and inform your ministry in the local church. You will find below several links to resources which are intended to accomplish our goal of resourcing you. For instance, I meet by Zoom with our investment advisors, Joel Barrett and Craig Sharp, to record two informative conversations which are especially intended for our investment partners. While the videos lack the luster of professional video quality, they do offer very timely information. I encourage you to view both of them in their entirety. I intend to convene conversations with more of our ministry partners in the coming days and weeks. If you have specific questions which you would like to have addressed, please reply to this email and let us know. Finally, please know that we are praying for each of you – for your personal health and well-being, for your sustained ministry and leadership, for your openness to innovation and growth, for your deepening spiritual commitment, for the generosity of your community. May you feel the true presence of the Holy Spirit guiding you today and everyday as God through Jesus Christ has guided humankind throughout the centuries.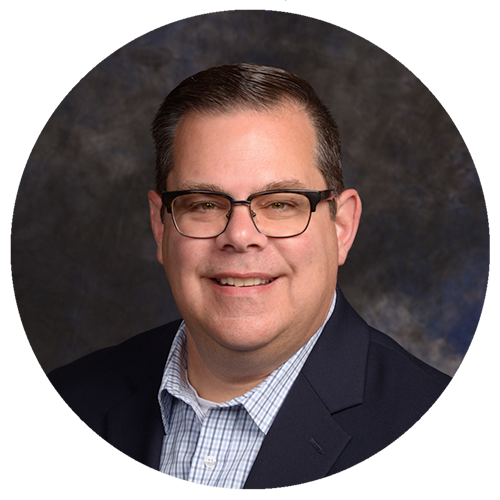 Blessings,
David S. Bell,
President and Executive Director
Video Conversations hosted by Rev. David S. Bell, President & Executive Director, featuring Craig Sharp CPFA CFP® and Joel Barrett CPFA CFP®, Investment Advisors
Investment Advisors and Fund Managers – A Timely Overview : This 20 minute video explains the relationship between the Foundation's Investment Committee, investment advisors, and fund managers. The investment advisors also highlight their fiduciary responsibility and the investment funds of the UMF Collective Investment Funds of Michigan LLC. The discussion concludes with a review of the value-aligned investment principles, including both the various socially responsible investment restrictions and the sustainable shareholder engagement practices.
Investment Perspective Amid the Spread of COVID-19 –March 23, 2020: This 20 minute video provides church financial leaders with current market observations, historic references from the market's past performance that are relevant today, measures currently being taken by our investment advisors and fund managers, and advice and counsel for these uncertain times
Pastor Resources
A Prayer for a Pandemic, written by Cameron Wiggins Bellm. This prayer is being widely circulated and expresses heartfelt thoughts shared by many of us who live in reasonable daily comfort.
Preaching to an Empty Room , a helpful blog post written by Alyce McKenzie, Le Van Professor of Preaching and Worship at Perkins School of Theology. Many pastors are adapting their pastoral leadership and finding innovative ways to deliver worship. Alyce offers helpful insight for those pastors continuing to prepare and preach sermons with no one physically present to hear them.
Resilient Leadership Update , a special series from Horizons Stewardship. Horizons Stewardship is a frequent partner with the Foundation in our deep dive consulting work with congregations. Each Tuesday and Thursday, Joe Park, Managing Partner, will be providing a thoughtful piece on leading amid the current environment.
Wespath Benefits & Investments offers coronavirus (COVID-19) materials including a letter and video from Wespath's chief investment officer, health resources, congregational health information, links to important websites and more.
Church Financial Resources
Should I Sell My Stocks? written by Michael Batnick, CFA, Irrelevant Investor LLC. Michael has written an easy-to-understand article on the current market conditions.
Stay the Course Amid Market Volatility, a brief overview provided by BlackRock. This summary addresses the key takeaways for investors. BlackRock has served as our primary fund manager for the past several years. They are encouraging investors to keep things in historical perspective.
10 Ideas for Church Financial Leaders Amid the COVID-19 Crisis, written by Ken Sloane, Director of Stewardship & Generosity with Discipleship Ministries. Ken wrote an article early in the U.S. outbreak of COVID-19. He shares several resources, including ideas to help with financial giving in the local church.
Electronic Giving Resources
Electronic Recurring Giving: Needed Now More Than Ever!, a webinar hosted by Ken Sloane, Director of Stewardship & Generosity with Discipleship Ministries. My colleague, Ken Sloane, hosts a number of webinars relevant for congregational steward leaders. This one is particularly timely. Note: You will need to complete a brief registration form in order to view the webinar.
Vanco provides online giving services endorsed by UMC Support (GCFA.) They are among the largest third party providers of electronic giving services in the United States. Their products integrate with more than 60 of the most popular congregational management software systems.