Friends:
Outdoor walks are a regular routine for my wife and me since the outbreak of the pandemic.  While spring weather in Michigan often challenges this desire, we've successfully met our goal on numerous days.  We've wandered from our neighborhood to others, crisscrossed through many subdivisions, and discovered paths leading to scenic overlooks.  We've walked on paved roads, gravel byways, and wooded trails.  We've placed one foot in front of the other as we've gone up hills, down hills, around curved roads, and along straight paths. Sometimes we've known where we were going.  Other times we were unsure – hence, our arrival at a few dead ends. We've trotted past brand new houses, calm lakes, established communities, beaver dams, tiny bungalows, and grassy fields.  We've witnessed spring flowers bust forth from the thawed ground. We've watched buds grow on bushes and trees and produce early spring foliage. We've heard the call of the sandhill cranes as they showcase their spring plumage; the swallows as they flutter to and fro; the woodpeckers as they drill holes.
We've also noted the quiet – fewer planes overhead, only the occasional car on the roadway. Well, quiet might not be correct description.  Noise does fill the air – different noise – the sound of birds chirping; the dry tall grass blowing in the gentle breeze; the water rippling along the stony creek. A billow of peace engulfs these walks. I'm reminded of the refrain from one of my grandmother's favorite hymns, In the Garden:
And He walks with me, and He talks with me,
And He tells me I am His own;
And the joy we share as we tarry there,
None other has ever known.
I especially look forward to one milestone along these daily walks.  Chalk art. Kids have engaged their creative talents and inscribed encouraging words, fun drawings, and educational tips on the asphalt pavement. This chalk art brings a smile to my face.  I wish the artists were outside drawing one day when I am walking.  I'd like to express my appreciation.  Maybe I'll find a piece of chalk at home and take it with me so I can write "THANK YOU" next to their artwork. Yesterday, their collection included the inspiring phrase, "Hope is greater than fear." Variations of this phrase exist in pop culture. However, based on some of their other drawings, I believe this chalk art was intended as a faith-filled message.  Indeed, our Christian faith reminds us that hope IS greater than fear.
The theology behind this phrase, "Hope is greater than fear," seems spot on to me, too.  It does not deny the existence of fear.  We've all been fearful at some point in life. Some of you may be in a fearful moment right now.  The rapid spread of the novel coronavirus has caused on onslaught of fear. Even if not our personal, current reality, we are fearful of the outcomes of mass scale sickness, unemployment, economic volatility, school closures, political rhetoric, and on and on.  We are witnessing in real time societal change, yet we cannot be certain of the lasting consequences.  A fearful posture is understandable but also debilitating.  We, Jesus' followers, are called to be hope-filled people. Even though fear exists, hope is the champion. Hope endures. Hope lasts. Hope prevails. The promise of Easter is a proclamation that "hope is greater than fear."
Is your journey of life uphill? Is it winding so you can't see the trail ahead? Is it leading to an impasse? Is it long and straight?  Whatever path of life you are walking today, trust in the hope of God. The Good News of our collective faith witness is hope is greater than fear.
"May the God of hope fill you with all joy and peace in believing, so that by the power of the Holy Spirit you may abound in hope." Romans 15:13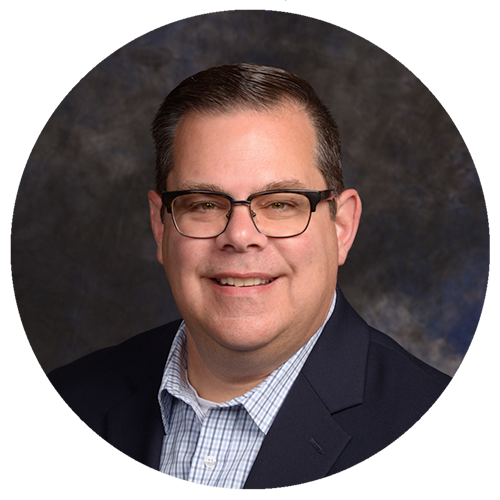 Blessings,
David S. Bell,
President and Executive Director